Transform your legal team with Dazychain
Dazychain in-house legal matter management software provides an end-to-end matter management system for corporate legal departments. Our cloud-based system supports every aspect of your matter management from intake, triage, document management, reporting, external panel management and collaboration, to knowledge management, risk and contract management.
We can create a simple configuration for you, or create a fully automated experience, using your own processes and templates.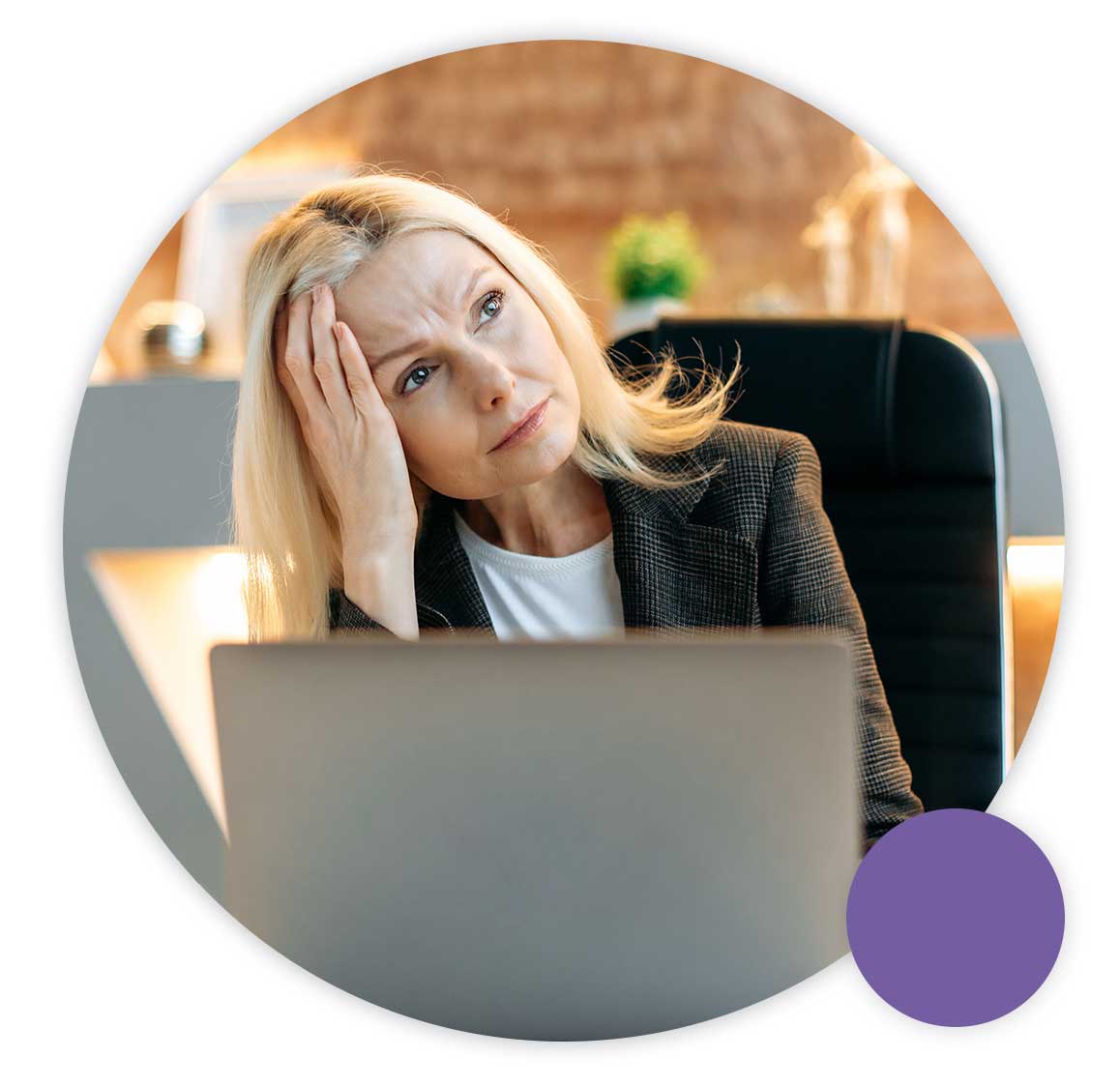 Does your legal department struggle with…
Lack of visibility that hinders your ability to maintain control over operations

Feeling undervalued and seen as a "bottleneck" leading to poor internal perception

Project load & bandwidth misunderstandings that lead to resource shortages

Demonstrating value due to a lack of data that communicates the team's contribution
Take control of your legal matters
Dazychain matter management software empowers in-house legal departments to take control of legal matters, improve collaboration across teams, and establish a centralized location for all your operations, giving you the confidence to excel in your job and as a team.
Dazychain helps lawyers
Demonstrate the volume, risk and importance of the team's work

Allocate resources and manage outside counsel more effectively

Reduce the risk of missed deadlines and lost documents

Optimize the performance of your in-house legal department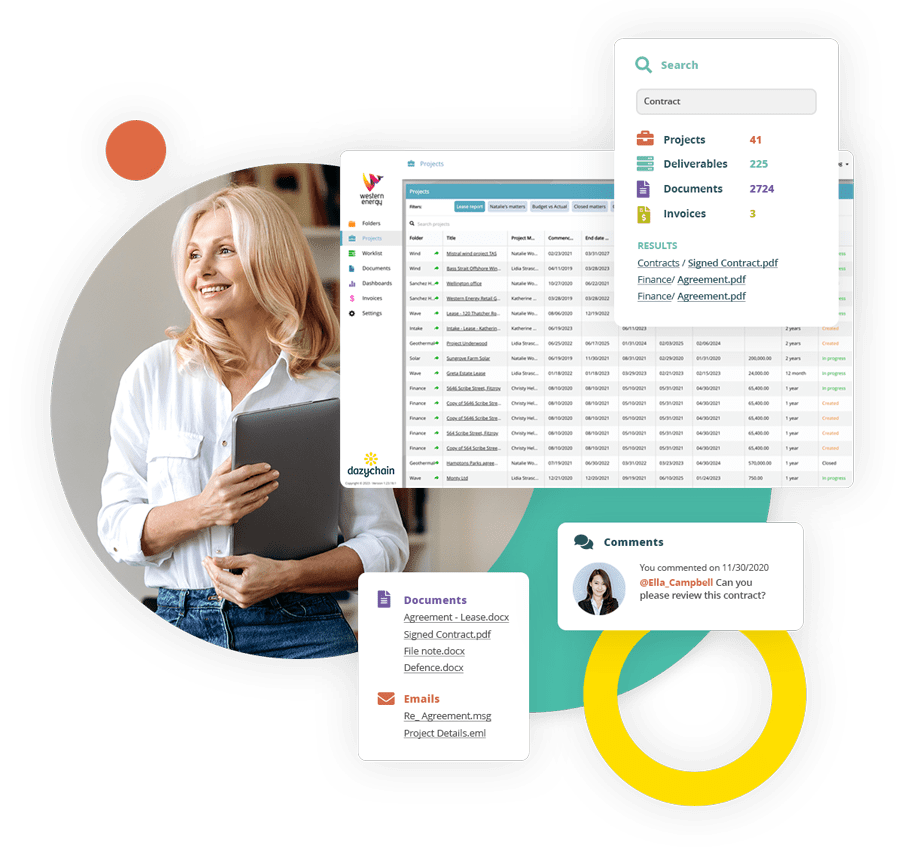 Powerful features to help you manage your legal operations easily
Dazychain matter management tools support the digital transformation of legal departments. We understand the number, complexity and sheer size of most matters you manage each year.
And we appreciate the challenges your in-house legal team faces in managing matters, people, documents and reporting without an effective system. Dazychain is here to help.
Leverage the power of technology to solve legal department challenges
Technology-led matter management solutions
Once corporate lawyers just did routine work. But now organizations demand proactive, strategic advice and support.
Legal leaders are expected to inform and execute a digital business transformation, support business growth, manage risks across multiple domains and demonstrate accountability, efficiency and cost savings.
The challenge for legal department managers is to balance the strategic with the operational.
Dazychain tech-led matter management systems leverage the power of technology to increase productivity, improve business processes, free up in-house counsel time and support more strategic decision-making.
Dazychain is designed specifically for corporate legal departments to support the end-to-end legal function of your organization.
See Dazychain in action
With Dazychain's innovative platform you can…
Showcase your strategic value

Track, measure, and present every legal decision, regardless of its size

Highlight your invaluable contribution to the company's growth and direction

Elevate your role with Dazychain as the spotlight that underscores your strategic prowess